John Simon and the GreenLight Fund: Proudly Not Invented Here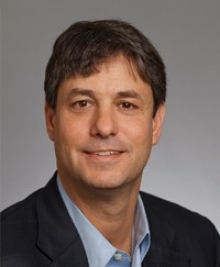 While in college at Harvard, John Simon volunteered for the Massachusetts Special Olympics, and became thoroughly motivated by its mission. But when he moved to England in the late 1980s as a Rhodes Scholar, and sought similar volunteer work, he was surprised to find that there was no equivalent to the Special Olympics in the UK. Wanting to fill that niche (even if only on a modest scale), Simon organized "KEEN" ("Kids Enjoy Exercise Now"), a local effort to teach tennis to kids with disabilities. Working alongside local parent Kryzia Gossage and marshaling his friends as volunteers, Simon drove the program's early success. When Simon left Oxford, he transitioned leadership of KEEN. Ultimately, Simon's friend Elliot Portnoy drove broad expansion of the organization; in the early 1990s, KEEN made its way across the ocean; it now has affiliates in eight cities in the United States. The work was immensely rewarding, Simon recalls, but he found himself equally excited by the idea that a powerful philanthropic concept can be "replicated."
Hanging out a shingle
After returning to Boston in 1988, Simon went into the private equity business, first with Charles River Ventures and then with the newly formed Highland Capital Partners. Then, after a few years in private equity, he founded a medical device company, UroMed, which eventually made him a considerable fortune. Simon was tremendously busy with his corporate work. But the itch to serve persisted, so he and his roommate—Michael Danziger, a friend from Oxford who was then about to graduate from the Harvard Graduate School of Education—began looking for another good idea to adopt and, perhaps, adapt.
They soon focused on a New York City-based program called "Prep for Prep," which provided extensive wraparound support to late elementary and early middle school-aged kids to help them prepare for and gain admittance to the city's elite private schools. With encouragement from Prep for Prep's founder, Gary Simons, Simon and Danziger in 1990 set up the Boston-based "Steppingstone Foundation," which faithfully reproduced many of the elements of the successful New York program. Steppingstone's program soon proved itself, and Simon and Danziger began looking for ways to expand the concept into additional cities. The first spin-out was established in Philadelphia, and the second in Hartford.

Replicating the program wasn't as simple as hanging out a Steppingstone shingle and turning on the lights in a new city, of course. In each new location, Simon and his colleagues met with local leaders and government officials, assessed community needs, interviewed and hired staff, and cultivated donors to build a funding base. Even so, the team found it difficult to develop the strong local knowledge and relationships necessary for the new organizations to succeed. As a result, it was five years before the Philadelphia program delivered results on par with the Boston operation; what's more, the strain this growth model was imposing on the Boston staff and organization was evident. Steppingstone Boston staff were exhausted by the frequent travel, and stymied by high turnover in leadership positions at the new site. In addition, the team was finding it very difficult to secure the funding they needed to build strong organizations in the new locations, much less sustain operations there.
In short, cracks were showing in the organization's expansion plans. "We started to notice that we were outrunning our supply lines," Simon recalled. "In the for-profit world, if your business model is successful, you can easily expand. In the not-for-profit world, if your model is successful, you need more money, not less, and it's difficult to expand to new locations, because your fundraising base is local. So it became clear that this beautiful model was not going to get to other cities." While the Steppingstone branches in Philadelphia and Hartford are still going strong, the team decided further growth was not sustainable.
An idea importer?
What to do? Simon realized that much of the work of replicating programs was ensuring that their communities would foster their growth. He reflected on all the inefficiencies in bringing the same program to new places, that "all the people we met with in Philadelphia, all the things we did to insert ourselves there," represented a repeated learning curve, and the light bulb went off: What if he shifted gears and began helping proven programs take hold in new cities, and facilitating the transition?
"That started to crystallize in my mind the idea of a systematic 'idea importer,' " Simon recalls. "If a city had one of those, it could change in a quantum leap, over a period of years. And what if that organization then replicated itself across many cities? That could revolutionize the whole way that nonprofit ideas spread."
Learn how John Simon made his vision a reality
Sources Used For This Case Study:
• Bridgespan interview and correspondence with John Simon and Margaret Hall.
• GreenLight Fund Fall 2010 Newsletter.
• Thomas J. Tierney and Joel L. Fleishman, Give Smart: Philanthropy That Gets Results, (Public Affairs, 2011).
Copyright © 2011 Bolder Giving. All rights reserved.
Used by permission.